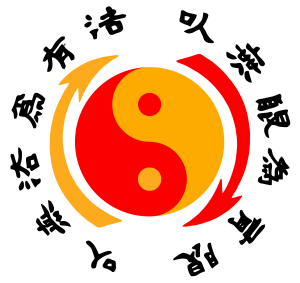 ENTER THE DRAGON
Jeet Kune Do is simply the most complete martial art available. JKD is a non-classical method of martial arts founded by Bruce Lee and based on a solid understanding of the human body as a weapon of self-defense. It is a method that seeks simplicity, directness and economy of motion.
Bruce Lee desired a more complete method of fighting based on natural human movement rather than learning to move like an insect or animal like other forms of traditional martial arts. The JKD method is based in physics and body mechanics and allows the individual to express themselves and to explore their inner workings rather than being a slave to form.
Cultivating the body in the JKD method simply means that you are going to get a workout. These workouts include punching and kicking drills using focus mitts and side shields, bag workouts, light sparring, trapping, ground work and more! The best thing about this is you'll love it, get a good sweat and leave with a sense of well-being.
class packages
Select the class package that works for you or ask about other pricing options and promotions in-store.
Jeet Kune Do Drop-In
1 Class
No commitment - great for beginner martial artists

Meet fellow students and instructors
Jeet Kune Do - Monthly Autopay
8 Classes Per Month
Great for beginner martial artists

Cancel anytime within 15 days of automatic renewal
Jeet Kune Do & Wing Chun - 12 Months Autopay
16 Classes Per Month
Great for dedicated martial artists

Save with a 12 month commitment

Cancel anytime within 15 days of automatic renewal
Jeet Kune Do - 1 Year Autopay
Unlimited Classes
Save over $400 off the regular monthly price

Great for dedicated martial artists

Cancel anytime within 15 days of automatic renewal
Testing
Put your knowledge to the test and advance into higher levels of skills.
Jeet Kune Do Testing Pass
Beginner Levels 1-8
Can be used on a single testing session

Demonstrate proficiency to reach your next skill level
frequently asked questions
Can I Try Before Committing?
Yes - a membership is not required to participate. However, there is a $25 drop-in fee per class. Purchase a Drop-In Pass and come try us out before you commit!
will i get hurt?
We educate our students on the best ways to train safely both alone and with a partner. However with any physically demanding activity there is some risk of injury. We encourage members who have prior injuries to let your instructor know and we will help you train within your physical comfort level.
what equipment do i need?
We sell all required equipment and ask that members who are interested in training with us purchase this equipment through Gung Fu Institute. This includes items such as uniforms, striking pads, punching gloves, and mouth guards.
do you give refunds?
All sales of Class Passes, uniforms, and training equipment are non-refundable.
17433 Alico Center Rd. Unit #3
Fort Myers, Florida 33967