THIS mixed martial arts class will get your heart pounding and your muscles pumping as you tone and strengthen your body.
get EMPOWERED
Our women's kickboxing class is an upbeat, energetic, empowering way to enhance your mind and body through physical activity. Along with building endurance, strength, and agility you will feel your entire body energized in your daily activities and lifestyle. You will also learn life-saving self defense techniques alongside other empowered women. Our class radiates a safe, judgement-free atmosphere that sets up the perfect conditions to make new friendships or build an already existing one. We would love for you to join us, and bring a friend!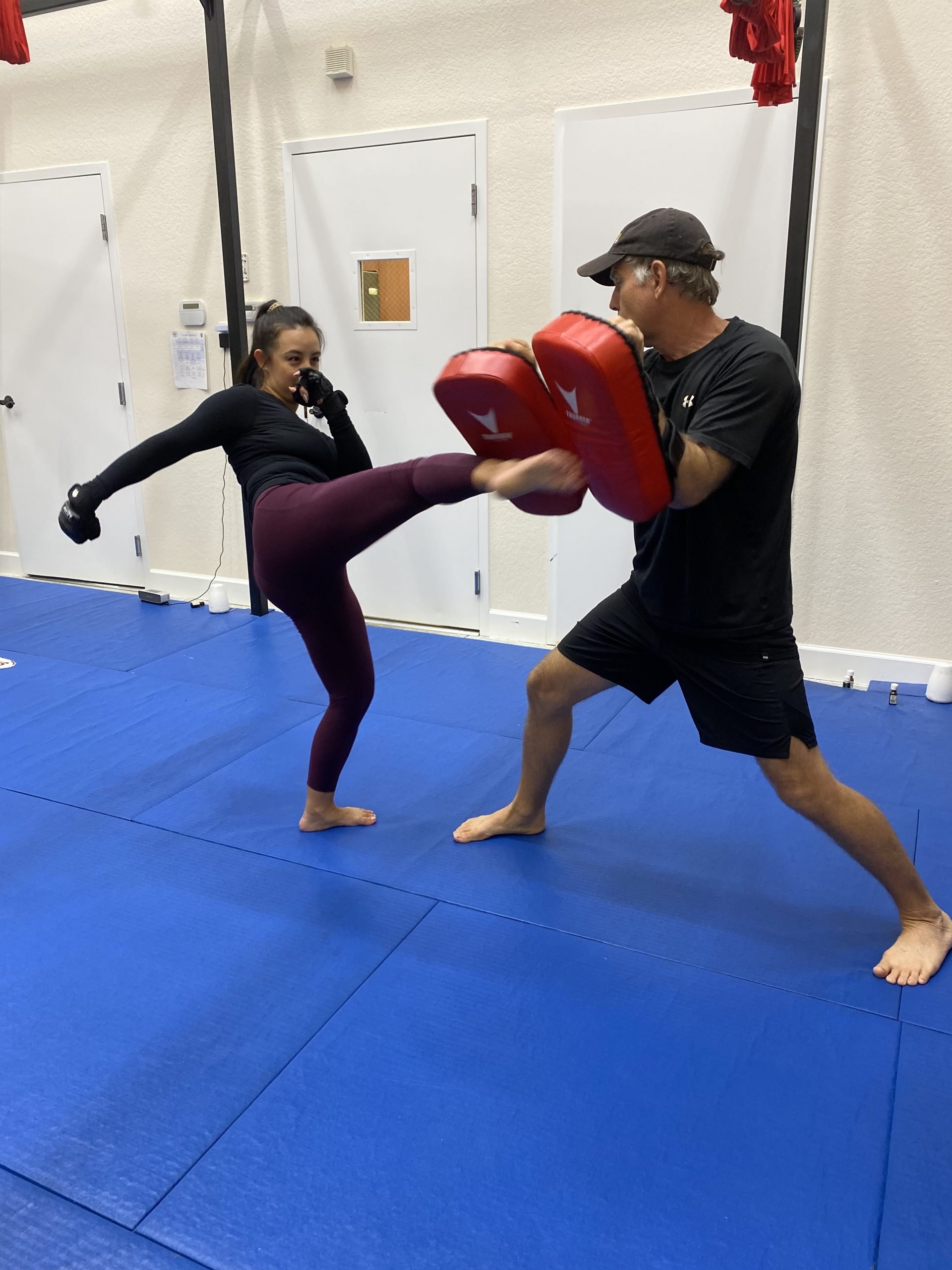 "i love the high-energy workout i get with kickboxing and the empowerment of knowing i can defend myself against an attacker if necessary"
– Sabrina walker, student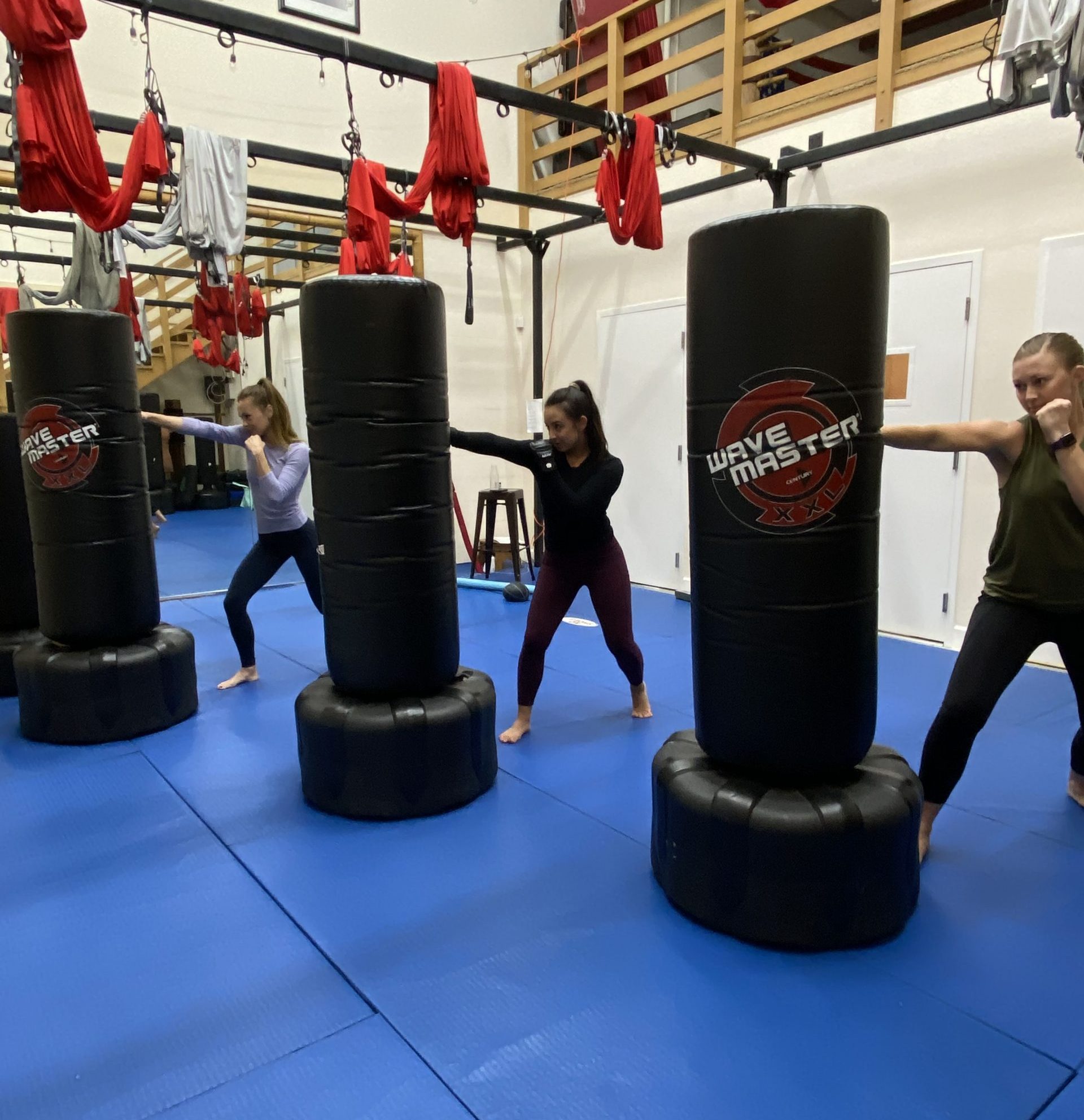 learn real WORLD fighting skills
Jabs, Crosses, Hooks, and Uppercuts
Front, Hook, and Side Kicks
Elbow and Knee Strikes
Footwork and Body Movement
class packages
Select the class package that works for you or ask about other pricing options and promotions in-store.
Women's Kickboxing
1 Class Drop-In
No commitment

Great for potential students

Meet fellow students and instructors
frequently asked questions
Can I Try Before Committing?
Yes - a membership is not required to participate. However, there is a $25 drop-in fee per class. Purchase a Drop-In Pass and come try us out before you commit!
will i get hurt?
We educate our students on the best ways to train safely both alone and with a partner. However with any physically demanding activity there is some risk of injury. We encourage members who have prior injuries to let your instructor know and we will help you train within your physical comfort level.
what equipment do i need?
We sell all required equipment and ask that members who are interested in training with us purchase this equipment through Gung Fu Institute. This includes items such as uniforms, striking pads, punching gloves, and mouth guards.
do you give refunds?
All sales of Class Passes, uniforms, and training equipment are non-refundable.
17433 Alico Center Rd. Unit #3
Fort Myers, Florida 33967